There is aways slight confusion between what is Art Deco and what is Art Nouveau, and how to differentiate between the two.
Let us start with dates and what came first?
Art Nouveau was flourishing between 1890 at the end of the Victorian era and finishing just after the reign of Edward V11 in 1910. The Art Nouveau movement celebrated elegant curves and long lines that can be seen in vases for example that have long slender bodies and nipped in waists. The figures of elegant ladies draped around jugs and trinket boxes were particularly fashionable along with flower stems, leaves, and stunning dragonflies that adorned everything during that organic stylised era.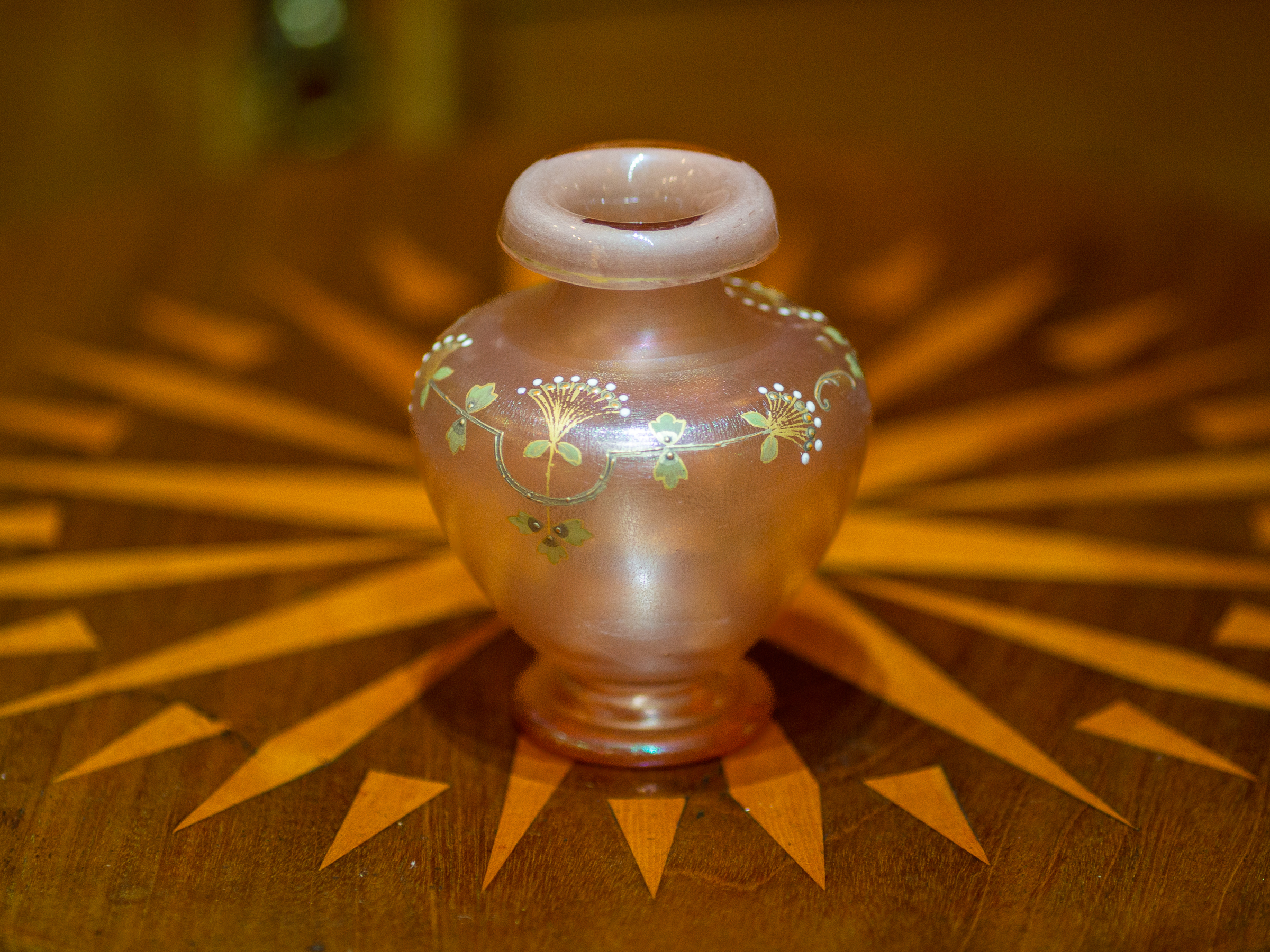 Rennie McIntosh was responsible for producing some of the most iconic designs and was strongly associated with the Arts and Crafts movement. The jewellery was sometimes made with delicate outlines of a rose, or some other flower then filled with colourful enamel or stones whist retaining the straight lines of the overall piece. Filigree pendant necklaces were popular in that period too having a light, but intricate pattern festooned between the connecting chain.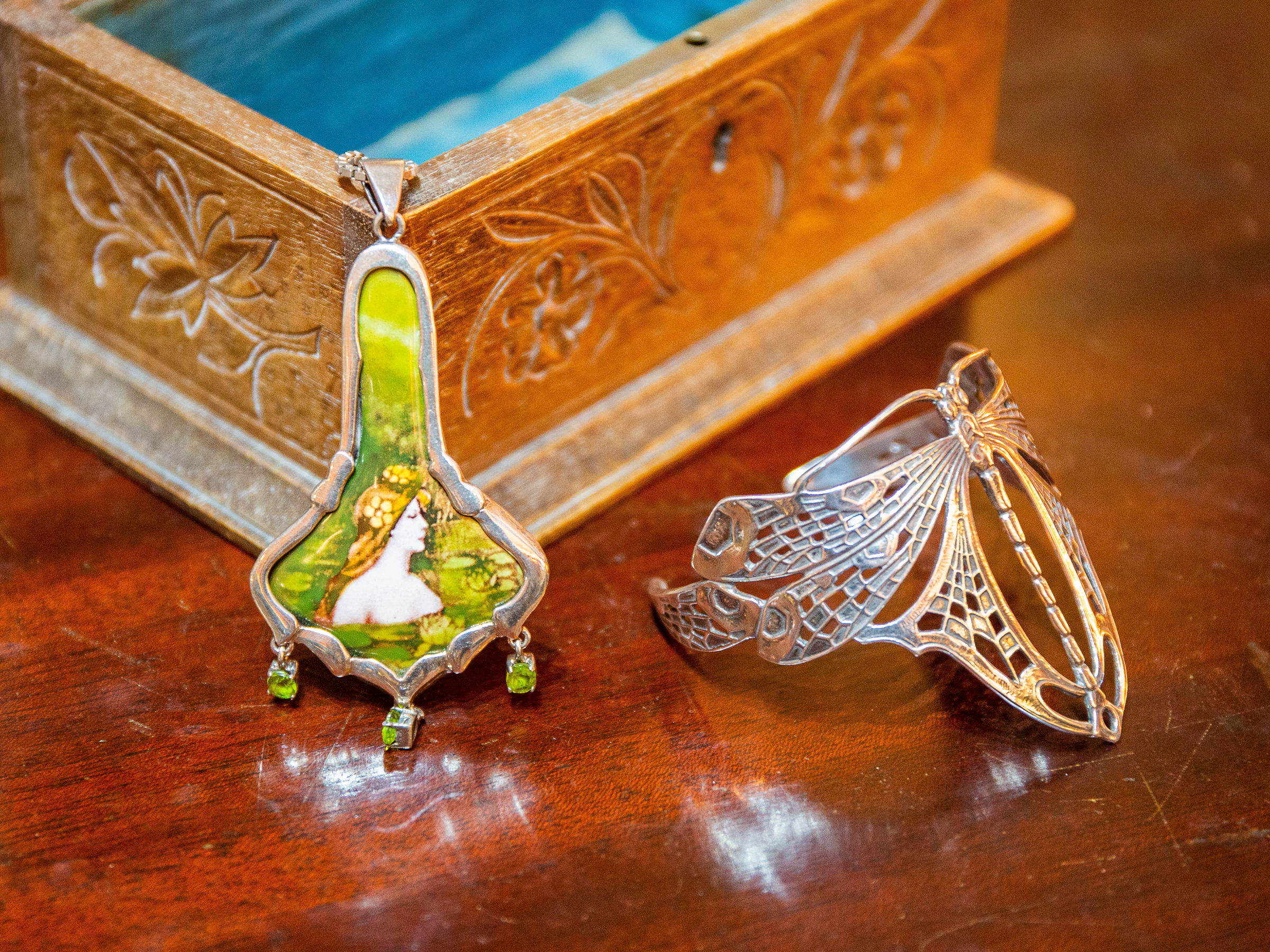 Art Deco era evolved during the period between the two world wars [1919-1939] You can see a dramatic change in style and form, where geometric shapes and sharp angles take over from the gentler style of the Art Nouveau period. Clarice Cliff became famous for her eccentric and highly colourful china, which is still very collectable and comes with its own substantial price tags! Susie Copper was also a prolific producer of wonderful colourful china that was less eccentric in shape than that of Clarice Cliff. Royal Doulton became a popular producer with its own Lambeth stoneware pottery items of jugs and vases which used a limited colour palette of blue and brown that was extremely attractive and produced a wide range varying from exceptionally large pieces down to the miniature.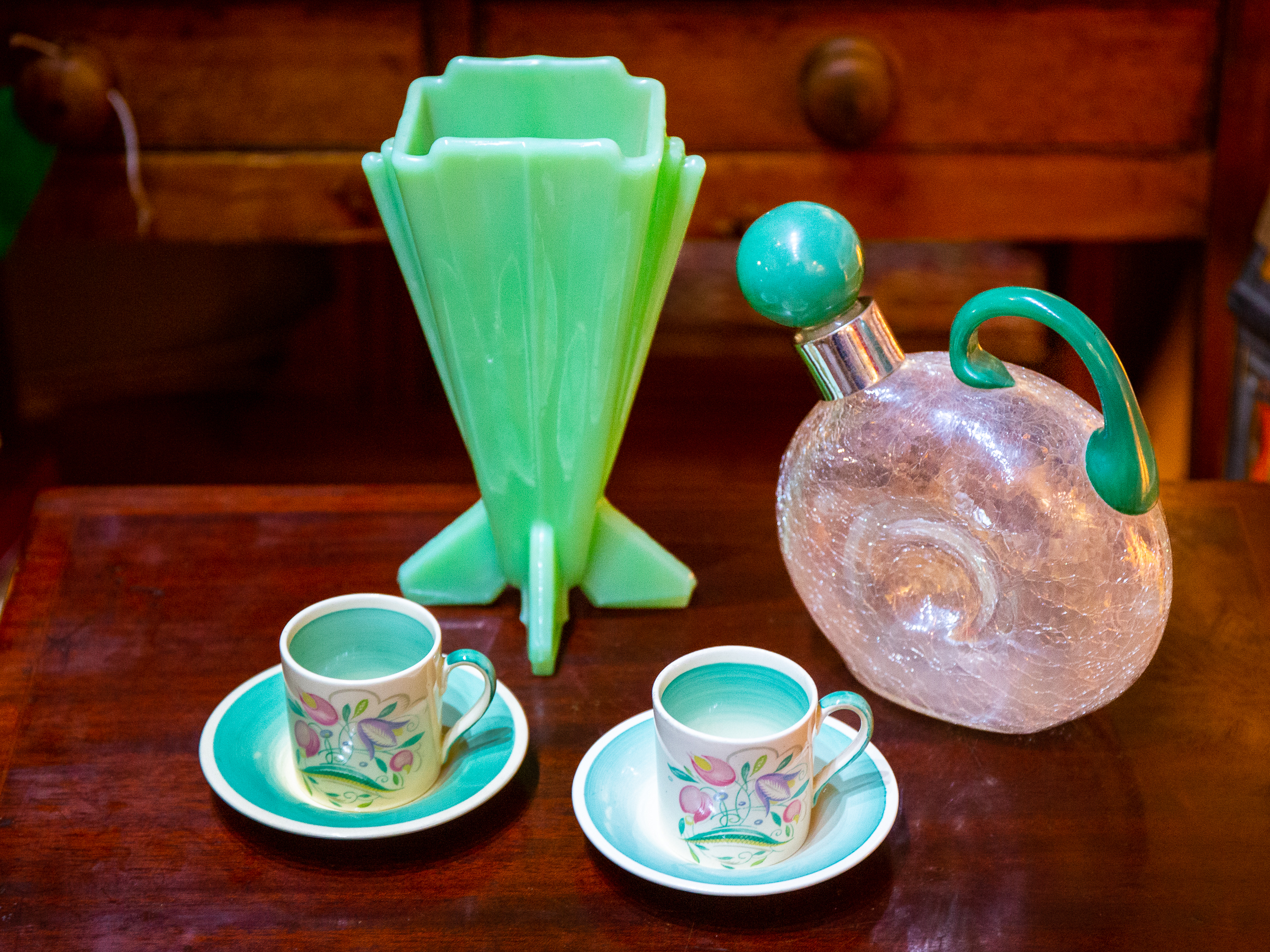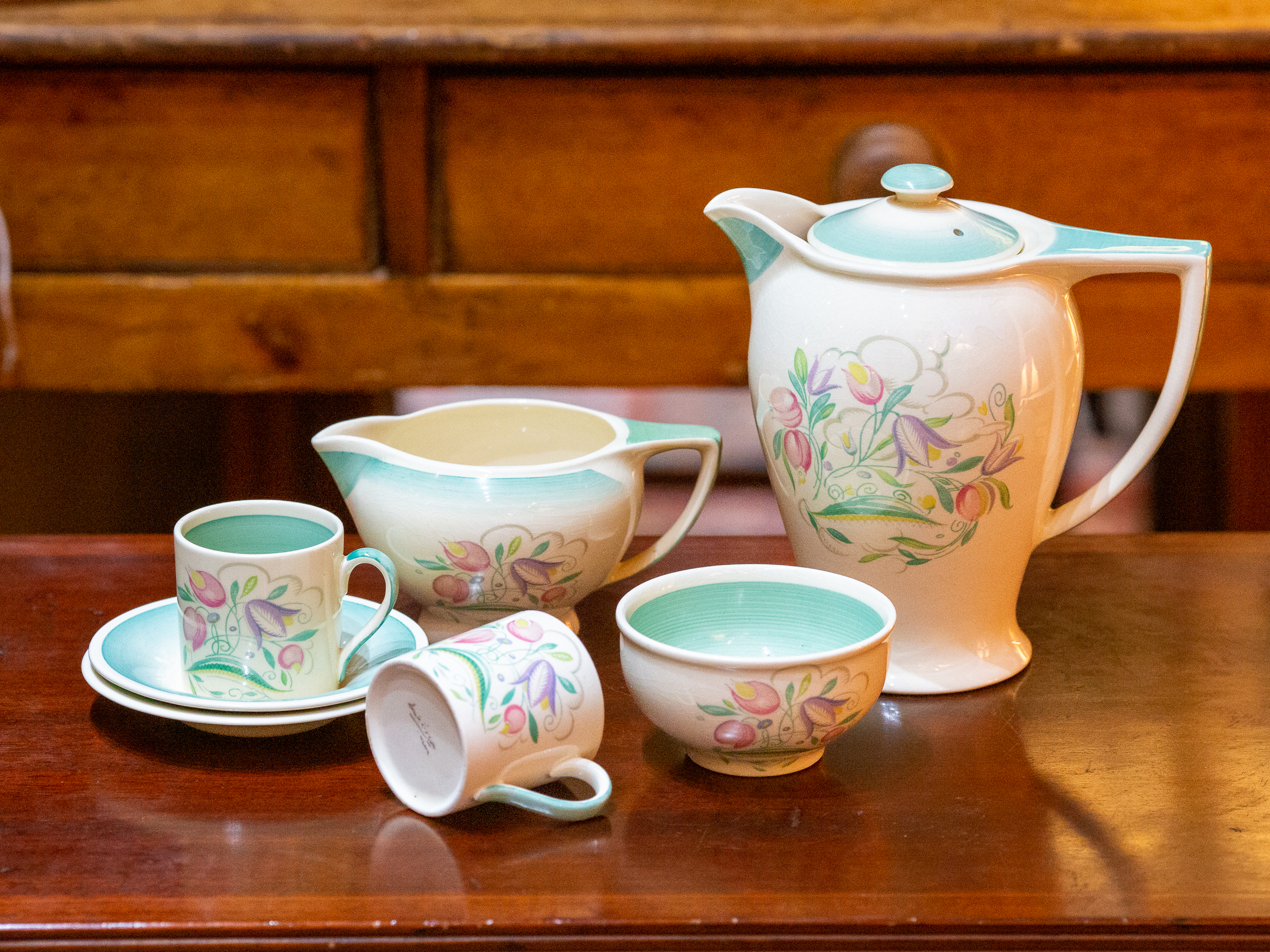 The jewellery of that period was geometric in design with earrings and necklaces in square and triangular form with diamonds and pearls being extremely popular additions. Glitz and glamour were the bywords for this colourful era. 
Pop into our store and see if you can identify the difference in styles, we have a range of beautiful jewellery, china, glass & metal belonging to both eras that will be sure to stimulate the senses and hopefully encourage you to start your own timeless collection. 
View Art Deco in our Shop..
View Art Nouveau in our Shop..