Silver has been with us for thousands of years and was one of the first five metals to have ever been discovered. Silver objects have been found dating back as far as 4000 BC. An interesting fact is that silver was the first metal to be used as currency in ancient Egypt, where its value was higher than gold.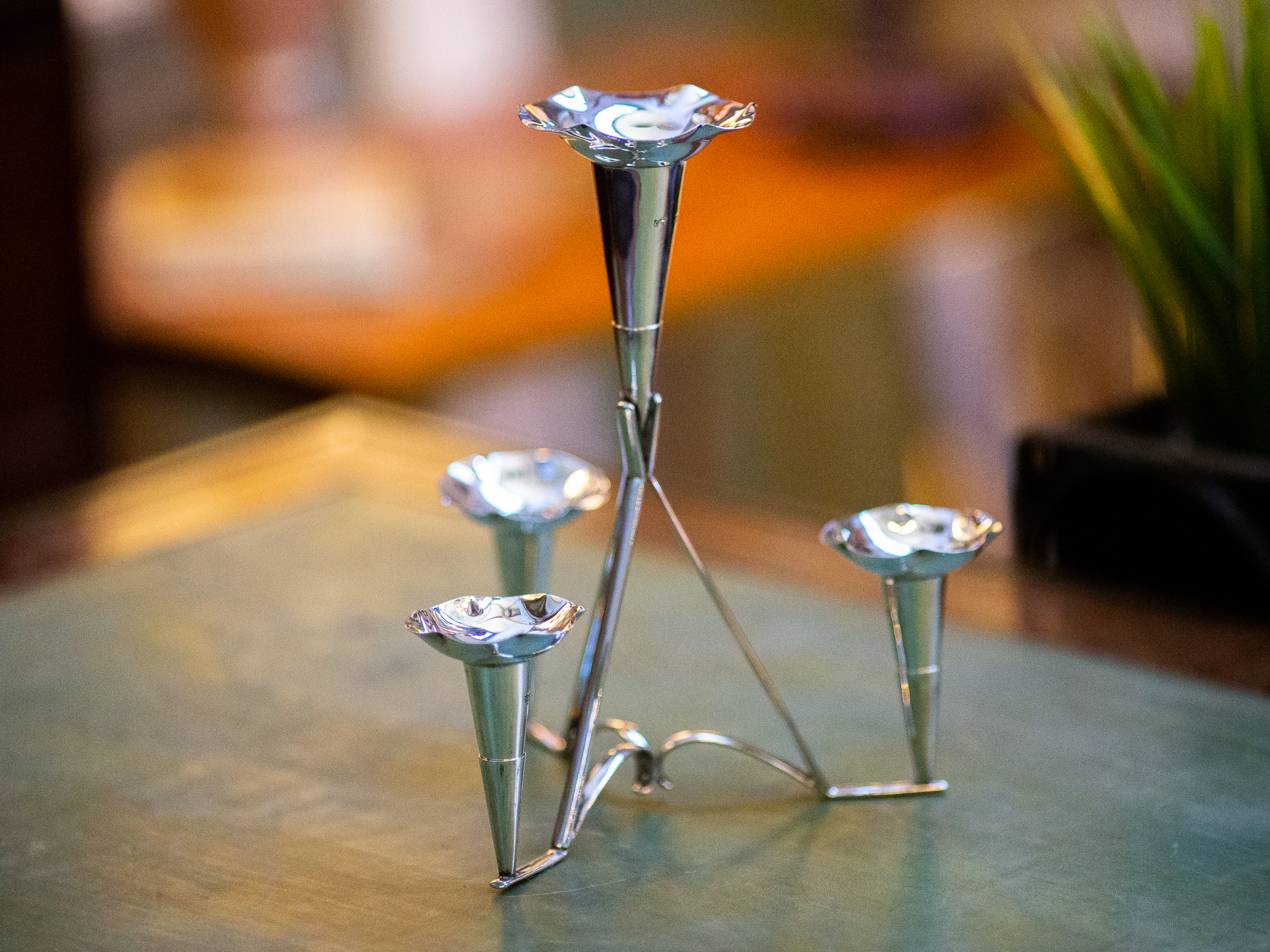 Silver is one of our most precious and beautiful metals but due to its soft and pliable properties it cannot solely be used to make jewellery etc. as an alloy metal must be added to give it strength and shape. That is the reason you will see a hallmark on all sterling silver pieces of 925 meaning 75 parts of 1000 is a metal alloy. There are 5 standard marks found on British silver:
The walking lion for all sterling silver made in England
The standing lion for all sterling silver made in Glasgow
The thistle for all sterling silver made in Edinburgh
The crowned harp for all sterling silver made in Dublin
Brittania for Brittania standard silver
Be sure to look out for these identifying marks to find where your silver items were made. You will also see on the hallmark the city where they were assayed. The city is always marked as a cipher such as an anchor for Birmingham or a crown for Sheffield and there are many others, even ones for assay offices that have long been closed which are understandably becoming more sought after. Other marks on the hallmark include a date letter and a maker's mark. It can be fun researching the history of your silver items.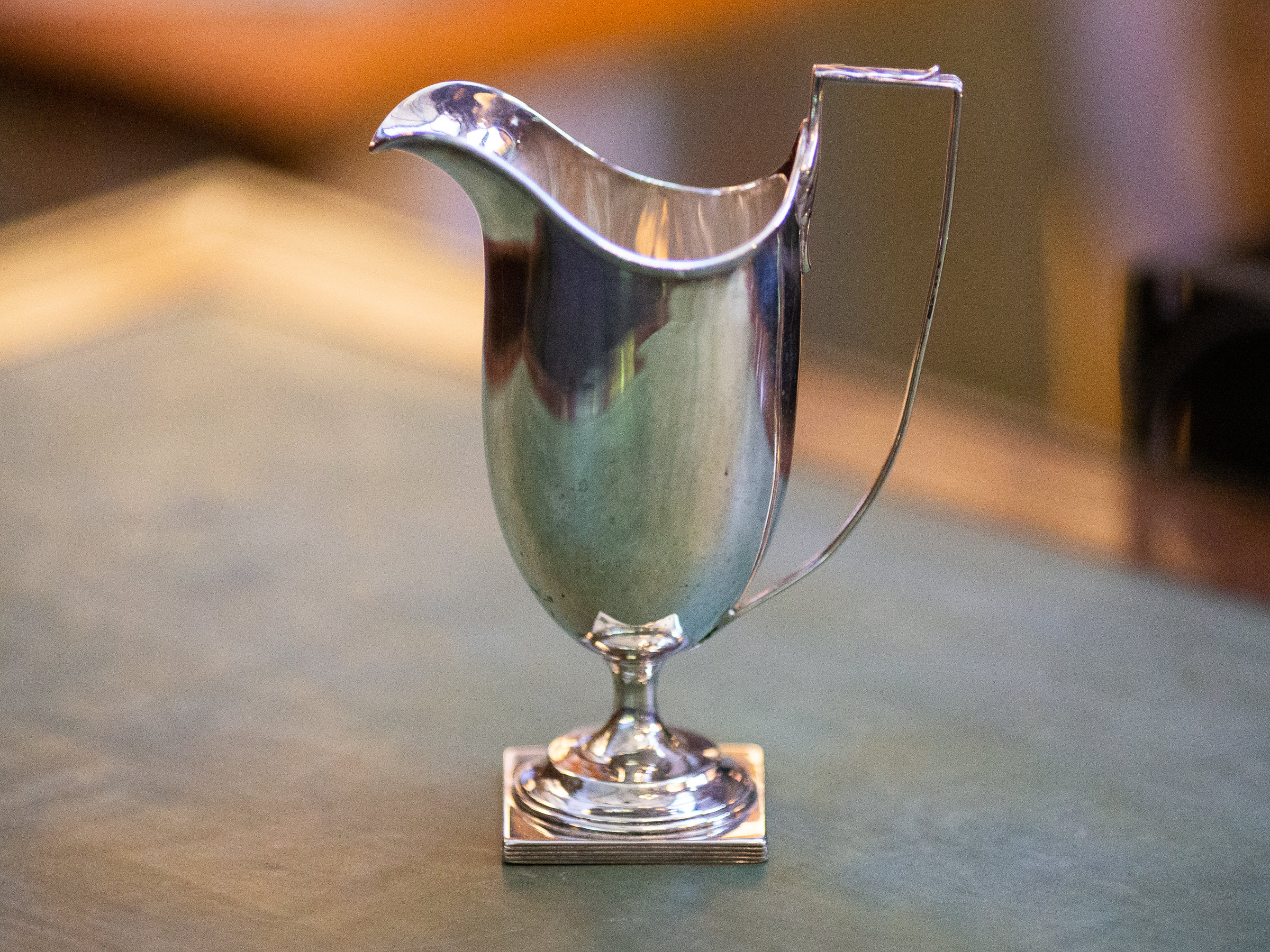 Silver is always an acceptable gift, especially one of the many beautiful items that are available today from our vast array in store. We have exquisite Georgian milk jugs and silver trinket boxes and beautiful tableware ranging from teaspoons to tea sets. We are also proud of the quality of our range of silver jewellery, chains, pendants, rings and bracelets all offered for sale at a price to suit every pocket.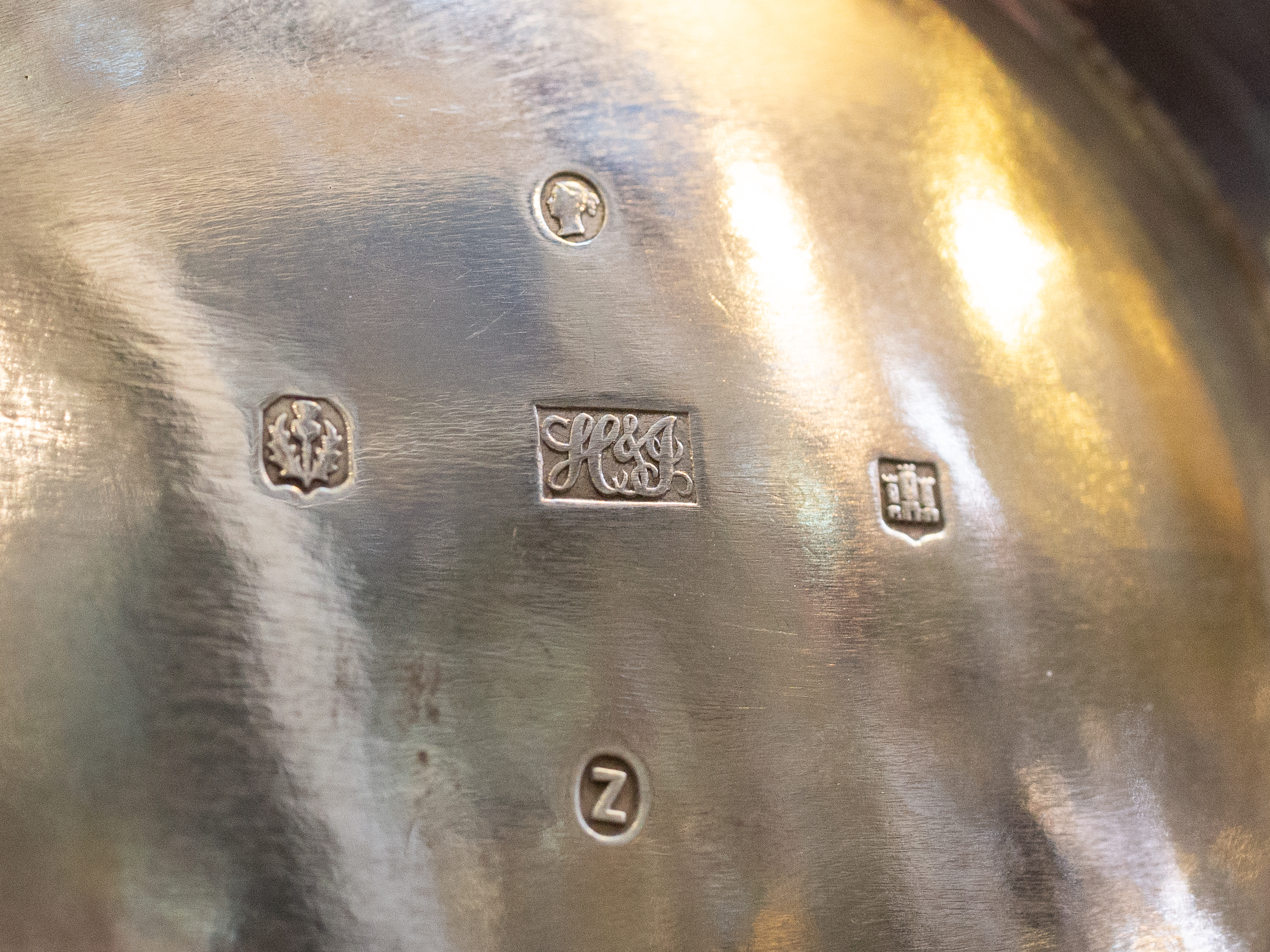 Pop into the store and view what we have on offer on our two floors of antiques and collectables, you're sure to find the perfect piece!
View Silver in our Shop..